...Yes, we happily accept contributions!
Building, (and rebuilding, lol), expanding and running RTS Earth, UnFuckers Unite and the Library is pretty much a full time job, requiring copious amounts of caffeine and chocolate and cigarettes to keep going. If you'd like to contribute to the Caffeine Fund, you can make a contribution through PayPal…..
paypal.me/RemovingtheShackles
Special Moving House Donation
And we also love Cryptocurrencies!
Bitcoin:
1K3hRv1TEJdyAC9NrhfS2Ue6vgp9cTa25R
Litecoin
LTaeLyFSWxLd4mUZpjNRNWt4hU9UzULGC1
Ethereum
0xAfA700E5F5E12edFa2eaB05917793d5C791B5507
…and many others!
If you'd like to make a donation using cryptocurencies, please feel free to message me.  We accept all major cryptos, plus Doge, Shiba, Safemoon, and several others!!
dani (at) rts (dot) earth
Yes, we're moving again(within the UK), and looking for a property to rent.  Anyone taking part in our Special Donation Drive by contributing   £100.00 will be receiving a Gift in the post: a copy of the UU Library!!!
I will email Special Contributors with your gift details as soon as I've received notification from Paypal.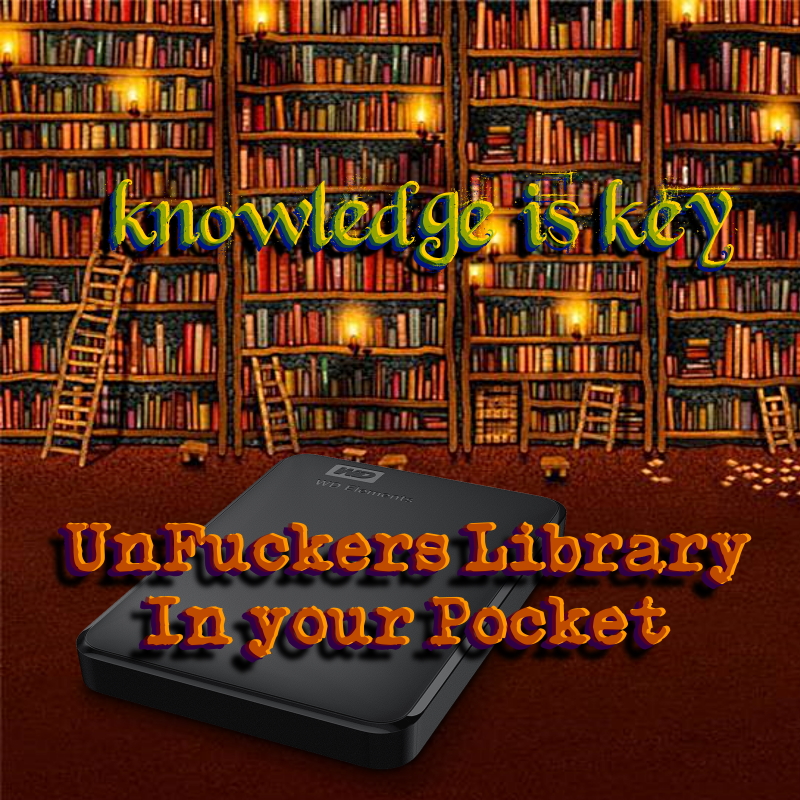 The UnFuckers Library contains over 26,000 books and documents, on every subject imaginable.  I have been building this Library for over 8 years, and continually curate it for the best books and latest research documents. With a £100 donation or more, I will put a copy of the entire library onto an external drive and will mail it directly to you.