Last night the UnFuckers and I got together to do something new: Watch a Movie!  The Movie we watched was "Solar Revolution" by Biophysicist Dieter Broers.
This movie is an amazing scientific discussion about consciousness, the mind, our brains and the pineal gland, DMT, our bodies electrical and magnetic fields, the Earth's geomagnetic fields, Cosmic energy, and local and galactic solar particles/energy.  I cannot recommend this movie enough- it truly is a MUST WATCH video!!
Also last night, I introduced our new home for UnFuckers Unite! unfuckers unite is our new membership site, and the new home of our UU Group on Facebook.  We're still adding pieces to it, and we will begin the construction of the UnFuckers Library this week!
d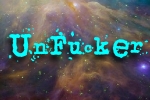 Transpicuous Views March 25 2018 CHAT by breakingthesilence on Scribd