UnFuckers just gotta rant 😀  and so we did.  Yet another week of complete insanity, on every level imaginable!  Weird dreams, getting knocked out, exhaustion, mentally challenged, physically challenged… and I didn't even gonna get into the politics or other media circus bullshit!!
Heads up: UnFuckers Movie Night is coming up- date to be announced!!  We're going to watch the 5th Element together and see what "pops up" for us!
AND…. Please check out the new UnFuckers T-shirt shop HERE!!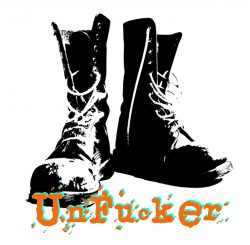 Videos and Articles discussed during this unfuckit discussion:
Second half of this interview is on off planet radio's Patreon page:
https://patreon.com/offplanetmedia
https://rts.earth/2018/05/crimes-against-humanity-sarah-westall-and-dr-boyd-haley/