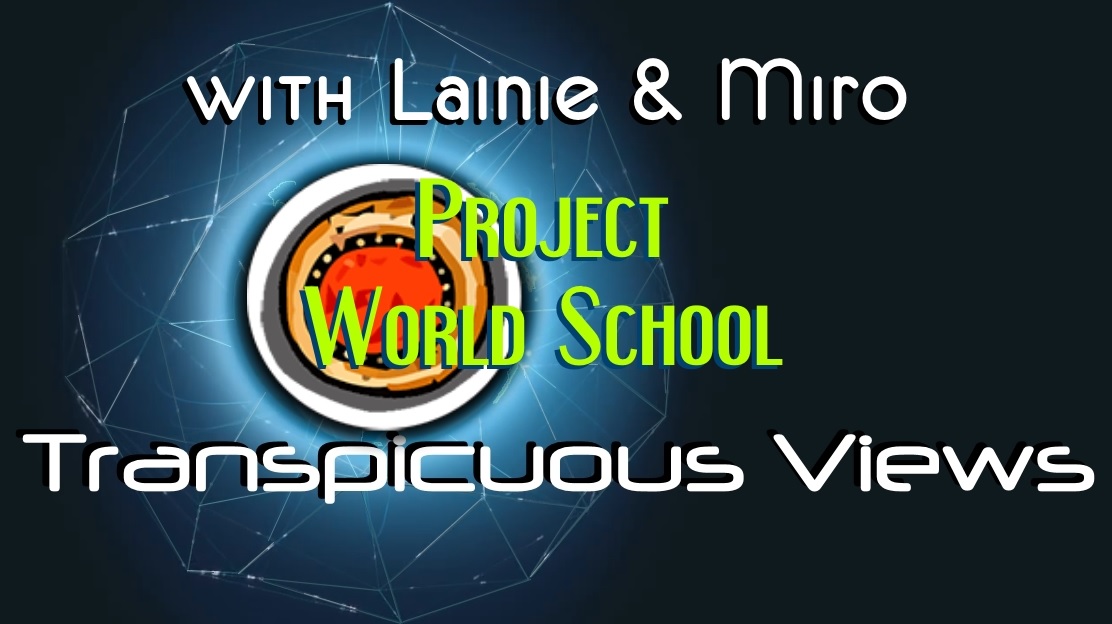 Sunday's transpicuous views show with Lainie & Miro from Project World School.
On Sunday night Lainie, Miro and I dug deep into the discussion of modern "education" and the deep programming that is taking place within this mandatory schooling paradigm, and talked about the incredible journey that they have had over 9 years of traveling and facilitating World Schooling Retreats with groups of young people from all over the world. This Show isn't just for parents with children or "homeschooling" families, because if there is one thing we've all learned its that "learning" never ends and the adventure continues onwards every single day, giving us opportunities to expand our experiences and knowledge.
d

https://youtu.be/dsEzrBXEW5A?t=5m
Lainie Liberti, a mom and recovering branding expert (whose 18 year career once focused on creating campaigns for green – eco businesses, non-profits and conscious businesses) and her now 19-year-old son Miro Siegel, set out 9 years ago on what became a life changing journey. Nine years, thirty-two countries (and many personal changes) later, Lainie and Miro continue to slow travel around the globe, living an inspired possession-free-lifestyle, volunteering and learning naturally from the world around them. Lainie and Miro have become advocates for life learning at any age, combined with travel. They call it "worldschooling."
In 2011, the mother and son duo co-founded Project World School in hopes of bringing this experience to others. Project World School was born from an inspired idea: co-create temporary learning communities around the world with teens and young adults, in order to collaborate in rich experiential and social learning. During the retreats, both natural and academic learning occurs through immersive cultural experiences while encouraging social learning, teamwork and leadership. Participants create strong connections with other participants, the world around them and community through a rich collaborative environment. Teens who participate are inspired to continue their worldschooling explorations (and most return for other retreats).
When not co-facilitating retreats with her son, Lainie can be found hosting conversations about alternative education on her weekly show For the Love of Learning, Voices of the Alternative Education Movement. Currently with over a hundred shows in the archives, she credits her insatiable curiosity about everything everywhere and is happy to have a forum to ask questions about learning and education.
Visit Lainie & Miro at:   www.projectworldschool dot com   and www.worldschoolfamilysummit dot com
Lainie and Miro at TED Talks: