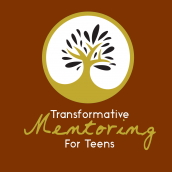 For all my friends with teens who might be struggling at the moment… I'd like to introduce you to Lainie Liberti's  teen mentoring courses and Retreats!!!
Our Teens and Young people are seriously struggling at the moment and sometimes as a parent, it's difficult to know how to help them.  I've known Lainie for years, and her Transformative Mentoring for Teens is seriously just AMAZING. Lainie has a gift that enables here to really connect with young people to help guide them through their journeys into adulthood.
My eldest daughter took her first course over two and a half years ago, and now she works with Lainie as a co-facilitator and mental health assistant.
Coming up this November in Mexico:
10 Day Mental Wellness Retreat for Teens & Young Adults
Define your own Hero's Journey based on the work of Joseph Campbell. Our 10 Day retreat is grounded in self-inquiry combining creative expression, writing, art, theater, self reflection, discovery and empowerment.
During our retreat, participants will be guided to write their own story, exploring topics such as treasure, love, reward, approval, honor, status, freedom and survival.
Through a guided process, we'll reflect on the symbolism and metaphors embedded within the Hero's Journey in order to create our own transformational story.
The process challenges participants to question their limiting beliefs, dig into and identify their own shadow-monsters and play with new ways of seeing the world and ourselves.
https://transformativementoringforteens.com/hero/