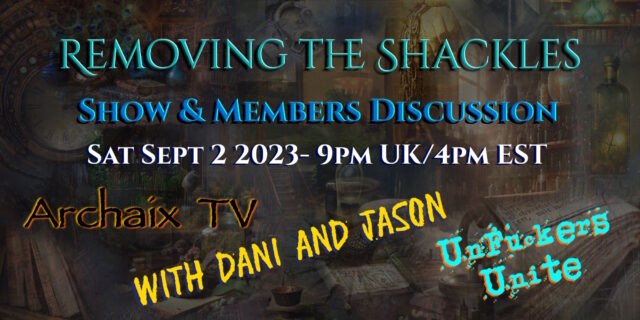 On Saturday September 2nd, we got the UnFuckers & the Archaix.TV members together to have an open forum chat/discussion with Jason Breshears from Archaix.  3 hours flew by so fast that I'm sure I heard a sonic boom in the distance.  It was a fabulous evening, with discussions on a wide range of topics with input from lots of people across all subjects.
….Definitely something that we will do again soon!
If you would like to attend these discussions in our  live zoom audience, please register at UnFuckersUnite.com or at Archaix.tv
History & Health Library Thumbdrives are still available here on RTS.Earth!!