… 'Cause there's no significant hidden message in THAT at all!!
………… There are no fuckin' words…..
d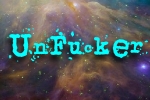 Scientists create human-sheep chimera with hopes of affordable organ transplants
A team of scientists has grown embryos inside a sheep that contain human stem cells, moving the sci-fi idea of developing human organs inside animals one step closer to reality, which has sparked ethical concerns…
This week, the team from Stanford University was able to grow a sheep embryo injected with adult human stem cells for 28 days, including 21 days inside a sheep, it announced at a meeting of the American Association for the Advancement of Science in Austin, Texas, the Guardian reports. The experiment had to be terminated, as the law prohibits developing cross-species embryos, called chimera, for more than 28 days. Researchers had already created the first human-pig hybrid…
…The bulk of their concerns center around the chance a sheep or a pig embryo could become more of a human than desired if human brain cells are accidentally developed. Ross admitted that the scientists have been taking this issue seriously, and if the researchers run into with this problem it may stall the research forever.