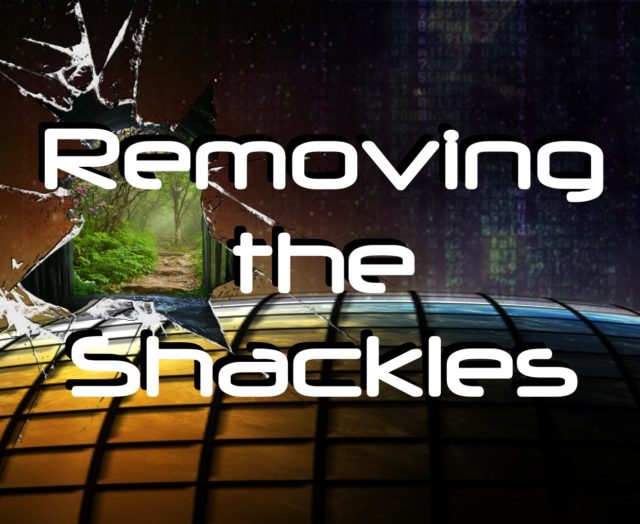 We're now entering the second half of the second year of "COVID", and there has been a very interesting shift- not in the independent reports coming out about both the "Virus" and the "Vaccine", but in the breadth of knowledge and information that is now being shared by so many people. In the past week I've come across several excellent videos and articles with vitally important information that I wanted to share with everyone.
The first video is only 5 minutes long, but the information given about the nature of the "spike protein" in COVID, and more importantly, the manufactured mimic spike protein in the "Vaccine", is opening up the field of vaccine induced horror to a whole new level.   Dr. Byram Bridle is a viral immunologist from the University of Guelph discussing latest discoveries about Covid vaccines and spike protein.  From the video below Dr. Bridle on why the vax injuries are happening:
Spike protein, on its own is the cause of the vascular, neurodegenerative, problems, not the virus.
In the original theory it stay's in deltoid, goes to local draining lymph node, activates immune system.
But a new bio-distribution study from Japan tracked the vax and spike proteins.
It gets into the blood within days of vax, accumulates in spleen, brain, bone marrow, liver, adrenal glands, with high concentrations in ovaries.

Spike protein is a pathogenic toxin that causes damage if in circulation, binds to platelets, epithelial cells of blood vessels, clotting, bleeding, heart problems, brain blood clotting.

Conclusion is "We made a big mistake, and didn't realize it till now." "We thought the spike protein was a great target antigen but never knew the spike protein itself was a pathogenic toxin protein." "By vaccinating people we are inadvertently inoculating them with a toxin."
The second and third videos are much longer and are interviews with Dr. McCullough  who is an internist, cardiologist, epidemiologist, and Professor of Medicine at Texas A & M College of Medicine, Dallas, TX USA, and a world renown researcher, with over 40 peer reviewed scientific papers on COVID SARS 2 alone.  The first video is from the I-UV website and is 1hour 45 minutes, the second video is Tucker Carlson's 45 minute interview with Dr McCullough.  While I obviously disagree with McCullough's stance on the "benefits of the COVID vaccine", his inside story about the use of FEAR to turn medical personnel, doctors, nurses, hospital administrators into a completely terrified mob, what he witnessed early on in the "pandemic" within the medical realms,  and the very very important point of the complete LACK of early treatment of COVID infections really shines a light on some very dark corners that have remained hidden for the past 15 months of this so called "pandemic".   At one point Carlson asks McCullough 3 times to answer WHY they ("they") have completely ignored all treatment of the "virus"…. and McCullough side steps outright answering the question.  Opinion: He can NOT publicly say his actual opinion on WHY all this has been pushed.
McCullough said:

"What frustrated me, was in the media cycle, all we heard about was reducing spread, and then later on vaccination. We never actually heard about treating sick patients."

Had there been more of a focus on treating sick patients, said McCullough, early treatment could have prevented up to 85% of COVID deaths. Instead, he said, there's an "incredible suppression of early treatment in the medical literature" for COVID.

McCullough highlights the "Surgisphere scandal" in which The Lancet published a fake paper by a sketchy U.S. company called Surgisphere that falsely implied hydroxychloroquine could harm people hospitalized with COVID.

The Lancet issued a retraction, saying only that it couldn't verify the data, but it didn't apologize or explain how the paper was published, or the influence it may have had globally on the early treatment of COVID, McCullough said.
SOURCE  https://childrenshealthdefense.org/defender/tucker-carlson-interviews-dr-peter-mccullough-covid-treatments/
The next pieces I wanted to share with everyone are two excellent articles by Dr. Mercola & one by Dr. Sherri Tenpenny:
The Many W

ays in Which CO

VID Vaccines Ma

y Harm Y

our

Health

Analysis b

y

Dr. Joseph Mer

cola
Severe Reactions in Healthy T

eens From COVID-19 Shot

Analysis b

y

Dr. Joseph Mer

cola
20

Mechanisms of Injuries (MOI)

How

COVID

–

19 Injections

C

an

M

ake

Y

ou

S

ick

; Even

K

ill

Y

ou

By Dr. Sherri Tenpenny
I've embedded these articles in pdf form at the bottom of this page so that they can be downloaded and saved for future reference.
AND  another excellent article about the physical effects that this Year of Fear is having on the children.  Whether you have children or not, this is vital information for everyone:
The time is quickly coming, when the weight of the devastation that has been caused by the "pandemic", lockdowns, and the "vaccines", is going to break the dam within the public, and THAT will trigger a very long dark night of the soul within society.  I will be discussing this on the next unfuckit discussion tomorrow, Wed June 2nd at 10pm UK/5pm EST.
dani
teens-severe-reactions-to-covid-vaccine-pdf

covid-19-vaccines-causing-damage-pdf

dr.-tenpenny-20-moi-list