Over the past few years we've talked a lot about the various earth shaking events that have been increasing exponentially year after year.  Recently, in the past few months, there have been several events that could all seemingly tie in together.
You may remember months ago the news that went viral that our Earth "rang like a bell" for almost an entire day, and that the epicenter of this frequency wave(?) originated off the east coast of Africa.  This week a study was released about this event and quite frankly, it brings up more questions that it even remotely answers! And it brings up huge questions about other seismic, and/or geological events that have occurred in the past couple of years.  This article gives a pretty good run down of the study and the questions we now have to be asking:
To add to the mystery of the 2018 seismic anomaly, geologists have found that Mayotte[the island where the anomaly originated from] is sinking by as much as 9 mm or .35 inches a month as well as drifting eastward at twice that rate. That observation seems to support the new hypothesis that the 2018 event was caused by an underwater volcanic event the likes of which we've never seen.  In the new study of the event, researchers write that this event could be "the offshore eruption with the largest volume ever documented."…

…The 2018 seismic anomaly is only one example of recent disquieting developments in eastern Africa which suggest something big may be happening below the Earth's surface. Last year, a massive crack was found to have formed in eastern Africa running through Kenya and Somalia, a crack which is pulling away from the rest of the continent at 2.5 cm or 1 inch per year. A few months earlier, scientists published a study of the so-called "South Atlantic Anomaly," a strange and unexplained disturbance in the Earth's magnetic field which suggests "there's something unusual about the core-mantle boundary under Africa that could be having an important impact on the global magnetic field."

Could all of these events and phenomena be related? What exactly is happening deep within the Earth under Africa?
And while it wasn't reported as such, there seems to have been several other events like this in the past few months:
Dec 21 2018
January 16 2019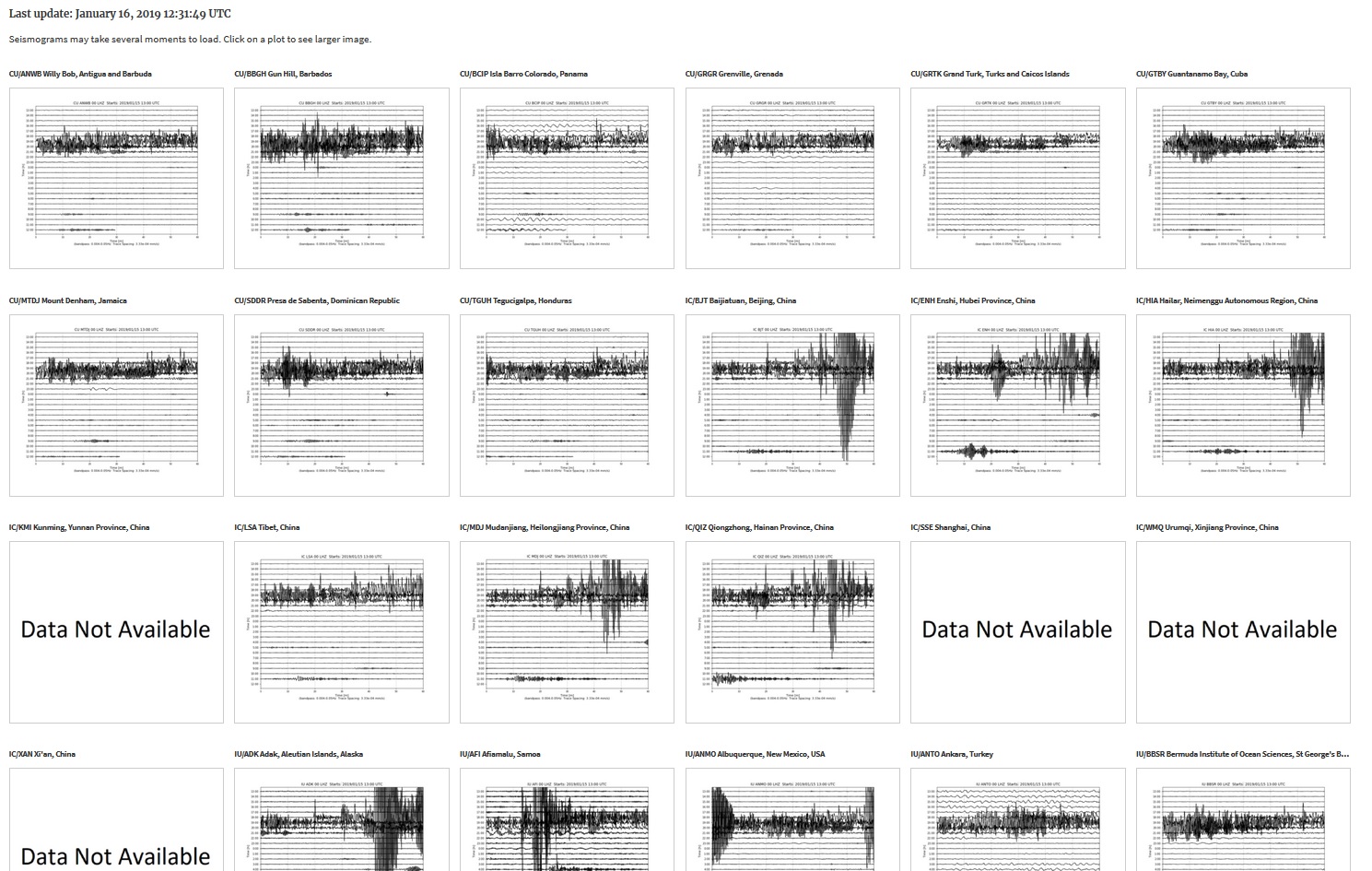 February 2 2019
Add to this, the earthquake that happened in Poland 2 days ago on Wed April 3rd:
On Wednesday, April 3, 2019 at 18:18:11.2 UTC  (2:18 PM on the East Coast of the USA) The European-Mediterranean Seismological Centre (EMSC) detected and reported a Magnitude 4.6 earthquake in eastern Poland, at a depth of . . . . 750km.  That can't happen!

That depth is, according to scientists,too deep for earthquakes because the earth is basically thick liquid at that depth from the heat (generated by earth's molten core) and the unimaginable pressure of those miles of land on top of it.  There is no rock to slip or break and cause an earthquake at that depth.  Yet the EMSC dutifully reported it via their automated online reporting system.

Here's how the report looked when it came out:

Magnitude ML 4.6
Region POLAND-UKRAINE BORDER REGION
Date time 2019-04-03 18:18:11.1 UTC
Location 50.80 N ; 23.50 E
Depth 750 km
Distances 235 km SE of Warsaw, Poland / pop: 1,703,000 / local time: 20:18:11.1 2019-04-03
82 km SE of Lublin, Poland / pop: 361,000 / local time: 20:18:11.1 2019-04-03
19 km NE of Zamość, Poland / pop: 66,100 / local time: 20:18:11.1 2019-04-03

It appeared at this link:   https://www.emsc-csem.org/Earthquake/earthquake.php?id=755899

 

Then, the EMSC report that you see above . . . Disappeared.  

Gone.   Vanished into thin air.   Like it never happened . . . . but it did!…

….Today's quake in Poland would thus be "the deepest earthquake EVER recorded."

The fact that a relatively minor earthquake took place is not a big deal.  The fact that our latest Scientific Instruments recorded it at a depth that such things cannot happen, IS a big deal   The fact they are now COVERING IT UP, is an even BIGGER deal.
SOMETHING is going on, and the talking heads at the various agencies are keeping it under their hats.
Besides the huge amount of earthquakes, volcanoes, and cracks and sinkholes that are appearing and growing, we have the unbelievable weather, that again, none of the main stream media is really reporting on.  Just yesterday South Korea declared a "national disaster" when (yet another) electrical transformer blew up and started a massive wild fire that has already devastated over 300 buildings in less than 24 hours….. yet again, another electrically triggered devastating event.
Be aware my friends, shit is getting real.  And getting really really weird! It's not about "fear", but it IS about being aware of what's going on around us in this world.
Below is just a quick synopsis of Watchers.news top weather, geological and space events for just this past WEEK.
d
Latest articles